You are here
Induction Bending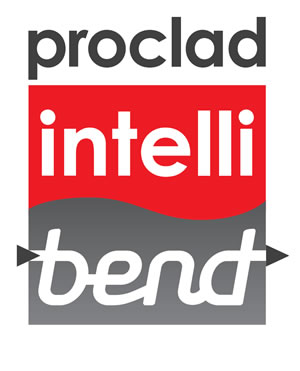 Proclad Induction Bending was originally established in the 1980s as Induction Bending Services Ltd but was then acquired by Proclad in 2001 and then was relocated to its current base in Scotland in 2005.
We have continued to invest in equipment and technology to be able to offer a comprehensive solution with no fewer than 5 induction bending machines capable of handling 2" to 42".
However it is our expertise and experience which enables us to offer clients an unrivalled solution to optimise the production process.
Our Intelli-Bend system also enables us to demonstrate and document the level of quality, accuracy and control we offer throughout our process.
In addition to our induction bending, we also have in-house shotblasting, welding and NDT Testing facilities as well as working closely the ProInspection team for our mechanical testing solutions.
Induction Bending Production Range and Capacity
Range: 2" OD and above
Capacity: 1200 nos per month (based on 8" 5D size)
To find out more or to discuss your requirements contact us now.

Projects
| | Operator/Project | | Client | Scope of Work |
| --- | --- | --- | --- | --- |
| | PERTAMINA - PPGJ Indonesia Project | | IKPT & Adhikarya Joint Venture, Indonesia | Clad Pipes Clad Fittings, Clad Flanges, Clad Bends, Clad Barred Tees (Weld Overlay) |
| | PERTAMINA - Donggi Project, Indonesia | | Rekayasa, Indonesia | Alloy 825 Clad Pipes and bends (Weld overlay) |
| | Exxon Mobil - Damar gas Project, Malaysia | | PSI (Petronas), Malaysia | Alloy 825 Clad Pipes and Bends (weld overlay); Monel Sheathing |
| | ZIRKU Facilities Oily Water Treatment And Disposal Project | | NPCC, UAE | 10" to 24" Alloy 625 Clad Pipes Bends (weld overlay) |
| | PDO - Ghaba North Redevelopment Project | | Petroleum Development Oman | Alloy 625 Clad Pipes, Flanges & Fitting |
| | BP - Shah Deniz 2 Project, Azerbaijan (Future Flanks) | | BP, UK | Alloy 625 Clad Pipes Bends (weld overlay) |
| | B-Series and N15 & N16-6 well platform project, India | | NPCC, UAE | Alloy 625 Clad Pipes and Bends |
| | PETROBRAS - Various FPDOs (P-68, P-71, P-74, P-76) | | Phoceene Group Geneyor, France | 6" to 24" Alloy 625 Clad Pipes, Fittings and Bends (weld overlay) |
| | BP - Isabella Project | | Cameron Houston | 8" x 31.8mm and 10" x 38.1mm Pipe and Induction Bends, Fittings |
| | BP - Skarv Project | | BP - Norway | 10" and 12" Pipe and Induction Bends, Fittings |
| | BP - Block 31 - PSVM | | Heerema - Holland | 10" x 27.7mmand 12" x 24.7mm Pipe and Induction Bends / Elbows |
| | Chevron Erskine Project | | Technip (UK) Aberdeen | 10" X 21.44mm Pipe and Fittings, Tees |
| | BP Azeri Project Phase 2 | | HPF Energy Service | |
| | Shell - Bonga NW Project | | Ge Vetco - Norway | 6" x 18.3mm Pipe, Induction Bends and associated fittings |
| | SHELL – URSA PRINCESS PROJECT | | Shell - Houston | 8" x 31.8mm Pipe |
| | PETROBRAS – ALBACORA PROJECT | | Aker Solutions - Brazil | 5" X 18.3mm Pipe and Induction Bends |
| | NOBLE ENERGY – ASENG PROJECT. | | Cameron Houston | 8" and 10" Induction Bends and Pipe, Tees |
| | BP CLAIR RIDGE PROJECT | | Aker Verdal - Norway | 12" x 21.44mmwt, Pipe and Induction Bends |
| | CHEVRON – GUJV GORGON PROJECT | | GE - Aberdeen | 8" x 18.3mmwt Pipe and Induction Bends |
| | HESS – SOUTH ARNE PROJECT | | Subsea 7 - Norway | 8" and 10" Pipe and Induction Bends |
| | Total - Kaombo | | Sumitomo | 10" & 12" Pipe and Induction Bends |
| | BP SHAH DENIZ PHASE 2 | | FTV UAE | 16" Induction Bends |
| | BP SHAH DENIZ FUTURE FLANKS | | FTV UAE | 16" Induction Bends |
| | BP JUNIPER | | One Subsea - Leeds | 10" Induction Bends |
| | PETROBRAS PROJECTS | | One Subsea - Leeds | 6" Clad Gooseneck Turnkey Fabrications |
| | TULLOW OIL - TULLOW TEN | | FMC - Houston | 6" & 8" Induction Bends |
| | SHELL - BONGA NW PROJECT | | Ge Vetco - Norway | 6" x 18.3mm Pipe, Induction Bends and associated fittings |
| | CHEVRON - GUJV GORGON Project | | GE Oil and Gas | 8" x 18.3mmwt Pipe and Induction Bending |
| | PETROBRAS PROJECT | | One Subsea - Leeds | 6" Clad Gooseneck Turnkey Fabrication |
| | PETROBRAS PROJECT | | One Subsea - Leeds | 2" Flooding Cap Fabrications |