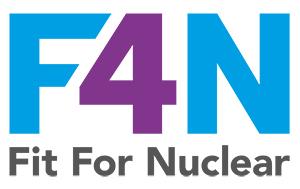 FTV Proclad International has been approved as fit for nuclear under the Nuclear Advanced Manufacturing Research Centre's (NAMRC) programme which enables companies to benchmark their standards against those demanded by the Nuclear sector's top tier companies.
The programme is designed to help members to secure work from civil nuclear plants at home and overseas by confirming their suitability as potential suppliers to the sector.
FTV Proclad has been delivering its complete range of engineering solutions for a number of global sectors including oil and gas, power and energy, aerospace and offshore windfarms, however, it believes its unique offering could be extremely attractive to Nuclear operators.
In addition to its precision machining solutions, FTV Proclad can also deliver its full spectrum of solutions from induction bending and heat treatment solutions to forging and weld overlay cladding.
Plus, FTV Proclad believes its total value engineering approach will provide it with the extra edge when it comes to securing work in the Nuclear industry.
Proclad UK Group Sales Manager, Derek Shepherd, who was part of the project team driving the initiative, commented, "With our experience across a number of sectors we were confident our quality standards would meet the grade, however, the programme has been invaluable in understanding the procedures, processes and expectations of the industry."
He continued, "As expected, the benchmarking identified a few improvements which we implemented and were delighted to be one of the first companies in Scotland to be part of the programme."