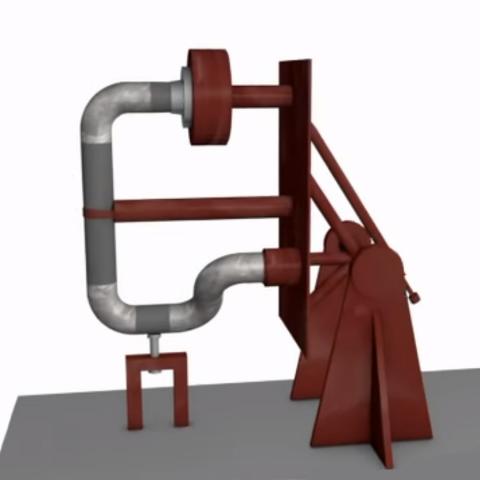 FTV Proclad has launched its Subsea Pro Flow, a revolutionary approach to manufacturing and supplying Subsea Flowspools which is designed to improve the accuracy and performance of the manifold system, reduce installation times and avoid potential problems during the installation process.
The Subsea Pro Flow solution has already secured two major contracts worth in excess of £16 million for projects in the Western Australia Subsea Market.
FTV Proclad has been manufacturing components for subsea manifolds for over 25 years with Subsea Pro Flow combining the company's extensive design, welding and machining expertise to deliver a full turnkey fabrication service for critical components in both manifolds and trees.
Developed through years of experience and extensive research and development work, FTV Proclad utilise cutting edge technology in designing and manufacturing specific jigs/fixtures which can be tilted and rotated, hence creating a unique engineering process for the fabrication of spools.
The Subsea Pro Flow approach prevents spools from having to be pulled into position during the installation process and avoids any residual stress.
It also ensures there is no spring back or rotation of the flanges, which can often be up to 4mm per flange, which is well outside the required tolerances.
Proclad's Chief Executive Officer, Yaseen Jaffer explained "Our design team has been working on this concept for over 3 years and the results we have been able to demonstrate have made a significant improvement not only in dimensional accuracy but also in terms of reliability through the manufacturing process."
He continued, "We are now the FIRST company in the Oil and Gas Industry to be able to deliver pipe spools consistently with accuracies ranging from 0.005" > 0.030" tolerances on all axis. The response we have had from the market has been extremely positive and every client who has seen the Subsea Pro Flow solution has been keen to take things forward."
Subsea Proflow